Letters from Pocket Embassy VI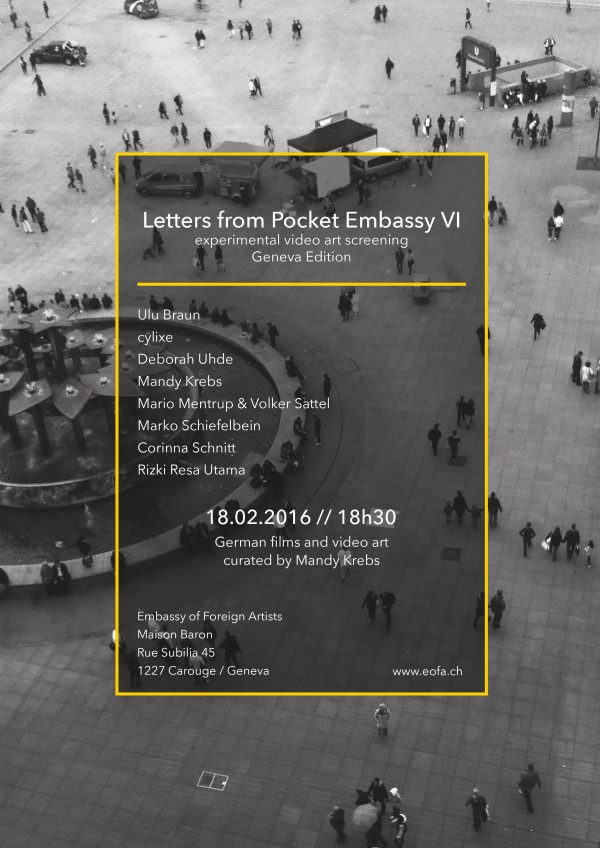 Thursday 18 february 2016 at 18h30
Embassy of Foreign Artists
experimental video art screening
Geneva Edition
Pocket Embassy is Screening program that already organized events in cities like New York, Budapest and Caracas. 
This edition will show you a wide range of contemporary German videos. Join us for an evening of great films, drinks and discussions. 
18h30 first screening
19h30 pause
20h00 second screening
Films are in english or german with english subtitles.