Francesco Pedraglio
*1981, Como, Italie, vit et travaille à Londres
Période de résidence : d'avril à juin 2015
Artiste vidéo
I usually start by writing a short story. A curious detail, an overheard rumour, a banal incident, any truly unique or modest event might spark some telling. Then I re-adapt the text as a monologue or a dialogue for live performances. I tend to perform it myself, collaborating with non-actors for choreographies or certain aspects of the delivery. With each performance I try to focus on straight narratives facing the difficulty of 'making sense' while delivering a story to an audience. I use everyday objects or simply built props to accompany the live delivery, just for then installing them all back into the gallery space. My objects come from an attempt to treat the installation as an analogue to the spoken story. They are imperfect things, limited as my language is limited.
In this constant translation from medium to medium, videos are another important component in my exploration of texts, objects and abstract ideas of language and power. Performed monologues become scripts for voiceovers, and simple actions are re-staged in relation to the sculptures I used for the installations.
In general I'm interested in the relationship between telling a story to an audience and the act of producing/experiencing an object; in how these two processes engage in our understandings of the relationship between teller and listener, consequently raising questions on ideas of power and reciprocal control.
Francesco Pedraglio has been showing and performing at, amongst others, MAZ-Museo de Zapopan, Mexico; CCA Glasgow; Rowing, London;  Transmission Gallery, Glasgow;  Kunsthalle Basel;  Hayward Gallery, Hollybush Gardens, Auto Italia South East, The National Portrait Gallery, ICA, London;  Wysing Arts Centre, Cambridge;  Galerie Kamm, Berlin.
He has been Book Works guest-editor with the project Time Machine, commissioning 3 artists books. He has published The Object Lessons (Mousse Publishing), a novella in collaboration with Nina Beier and Marie Lund. His novel A man in a room spry painting a fly was published by Book Works in August 2014.
With and aside to FormContent's exhibition and publishing activity, he has been curating numerous exhibitions including Session_15′ (BolteLang, Zurich), The Responsive Subject (Mu.Zee, Ostend), Through Body and Text (La Galerie, Paris) and The Young People… (GAM, Turin).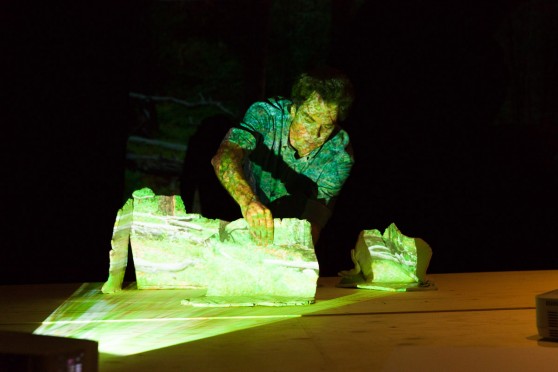 Année de résidence :
2015