Youssef Tabti
*1968, Paris, France, vit et travaille à Hambourg
Période de résidence : d'avril à juin 2015
Artiste
Youssef Tabti addresses and investigates current and historical social and political questions, often conflating issues of the cultures that have formed his aesthetics and his view of our world in his work. Born in Paris as the son of a French mother and an Algerian father, and currently residing in the North German harbor city of Hamburg, Tabti conjoins his Arab and his Western heritage in the themes he explores. His dual socialization has given him a unique, polyvalent perception that incorporates a simultaneous 'inside' and 'outside' awareness, which serves as a rich, multi-level basis for his art practice.
It is the substance of real life and the complex and many-voiced poetics derived from people's yearnings, wishes, and hopes that come alive in Tabti's work, which make the latter simultaneously so exciting and moving.  
For this reason, among many other aspects, I remain keenly interested in Youssef Tabti's aesthetic approach that is always acutely and literally tuned into the fields of his exploration.
The artist's inherently ethical, profoundly magical, and highly engaged work is both subtle and poignant, countering the clamorous spectacles of more aggressive approaches rampant in today's art scene.  
 In its uniqueness and politically charged beauty Tabti's work continues to touch upon questions that not only address his individual existential sensibility, but also issues relevant to the human condition as such… » Belinda Grace Gardner
Exhibitions
(selection) 2015 Dom umenia / Kunsthalle LAB Bratislava. Slovakia | 2014 OSLO10 « Dissonant Archives » Basel. Switzerland | 2013 X-Border Biennial. Luleå-Rovaniemi-Severomorsk/Sweden, Russia, Finland | 2012 ZK/U Zentrum für Kunst und Urbanistik. Berlin | 2011 Focus 11. Contemporary Art Africa, Basel. Switzerland | 2010 Manifesta 8. Evento Paralelo, Murcia, Spain "Invisible Boundaries" | Siemens Art (Sanat) "Other Worlds" Istanbul 2010 European Capital of Culture. Turkey | 2009  2.Triennal "La Force de l'Art 02" Le Grand-Palais, invitation from C.Tanc/F.Vincent, Paris | Literaturhaus Hamburg, "Edvards Tag" with the german writer Alexander Häusser | 2008 Kunstverein Hamburg "Wir nennen es Hamburg" (We call it Hamburg) | Deutsches Schauspiehaus Hamburg (Malersaal) Stage for the Oper « Polynymph » | 2007 10th. Internationale Istanbul Biennale, Project "Nightcomers", Istanbul, Turkey | Kunsthaus Hamburg / 2006 Kunstverein Immanence, TRAM / Goethe Institut Paris | 2005 3. Triennial of Photography, Hamburg |  Museum Anna Nordlander, Skellefteà, Sweden | 2002 Kunstverein Passerelle, Brest, France | 2001 Goethe Institut, Budapest, Ungary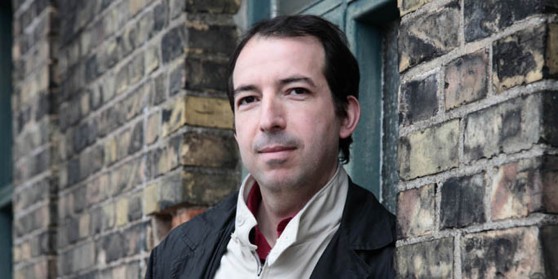 Année de résidence :
2015