Alice Miceli
*1980 in Rio de Janeiro, lives and work in Rio de Janeiro.
Residency period : January to March 2020
Granted by the Republic and Canton of Geneva / in collaboration with the Campus Biotech and Flux Laboratory.
Alice Miceli's photos and videos reinvent the landscape, commencing with research and research trips. Her works revolve around social issues and, therefore, her landscapes present cold and traumatic images. As we look at her images, it often seems that someone has already been there. But for some reason their presence was erased. This is how Miceli shows us that absence is a consequence of human intervention, and that erasure is a political situation. 
Statement
Patterns of Contamination is a research for a new body of work based on creating photographic visualization systems for the contamination patterns of endemic diseases. In this framework, one of my main interests is looking into the origins of HIV and AIDS and its early propagation in Central Africa. I'm planning to at first focus on the historical and theoretical aspects of this investigation, narrowing down the scope of research in order to identify particular manifestations of diseases to be followed, to then later develop the research in situ, on location in the current epicenters of infectious diseases afflicting us today.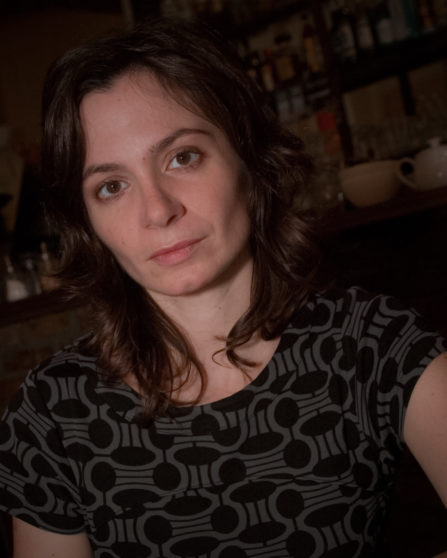 Year :
2020-en