George Mahashe
*1982 in Bolobedu (South Africa), lives and works in Johannesburg
Residency period : September to November 2018
Photographer
«artists-in-labs South African-Swiss Residency Exchange 2018»

Zurich University of the Arts (ZHdK) 

– supported by Pro Helvetia

George Mahashe is currently an artist-in-residence of the  «artists-in-labs program» which is part of the Institute for Cultural Studies in the Arts (ICS) at the Zurich University of the Arts (ZHdK). For this residency he is focusing on the research on exoplanets, working in close collaboration with researchers of the University of Geneva's Astronomy Department. More information: click-here

Mahashe operates within the wider field of photography, particularly at the intersection of photography, anthropology, Balobedu archives, artistic practice and recently astronomy. He holds an MA in Fine Art from the University of Cape Town, where he is pursuing PhD in Fine Art. Solo projects include Camera Obscura #3, Projection (2016) at A4 Art Foundation in Cape Town and Gae Lebowa at J.A.G and Völkerkunde museum, Vienna (2010). Recent Group exhibition include, Lifescapes-Six Object Biographies at Wits Art Museum (2017), The Jerusalem Show VIII: Before and After Origins, Qalandiya International Biennale (2016) and The 10th and 11th Bamako Encounters African Biennale of Photography (2015/2017). He regularly contributes to academic conferences and symposia, and lectures in fine art and anthropology at Wits University. Mahashe is also the convenor of the «Defunct Context», which is a curatorial proposition at the Department of Social Anthropology 's ethnographic museum at Wits University.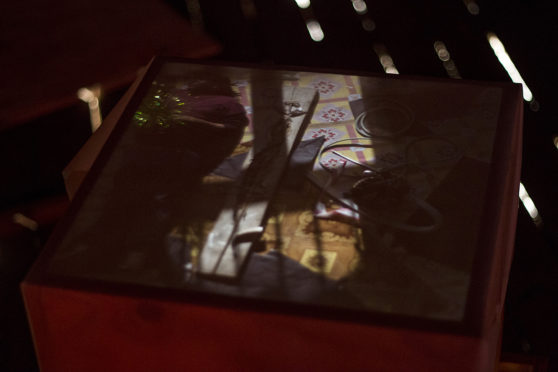 Year :
2018-en