Lucia Simon Medina
*1987 in Santander (Spain), lives and works in Berlin (Germany).
Granted by the Republic and Canton of Geneva
Lucía Simón Medina studied Interdisciplinary art at the University of Castilla La-Mancha, Spain and at the University of Brunswick, Germany. She has been awarded grants like Generación 2015, Madrid; Premio de Artes Plásticas Gobierno de Cantabria 2016; Berlin Stipendium Akademie der Künste Berlin 2017; Berlin Senat Reserchestipendium 2018. Her work has been shown at La Casa Encendida de Madrid, Akademie der Künste Berlin, Museum für Konkrete Kunst Ingoldstadt and Galerie Stadtpark Krems among others.
Statement
Lucía Simón Medina´s artistic research focuses on the intersection between language, logic, mathematics, movement, musicality, technology and drawing. Through the limits of language and knowledge, she attempts to analyze the transcription and the deconstruction from one discipline into another, and in the other hand, to investigate the moment before thoughts begin to be conceptualized into words. Her work includes audiovisual compositions and installations based on prime numbers notations. Recently her practice has been inspired by encryption systems used on the internet.
During her stay of three months at Embassy of foreign artists, she will carry on New directions, which is an on-going transdisciplinary research to be worked through drawing . It investigates the role played by Cryptography and Computing in the development of Capitalocene since the beginning of the Second World War. Within this research project, she aims to get a deeper insight into the nature of processes that currently guarantee telecommunications, based mainly on digitality and generally associated with immateriality and the lack of image.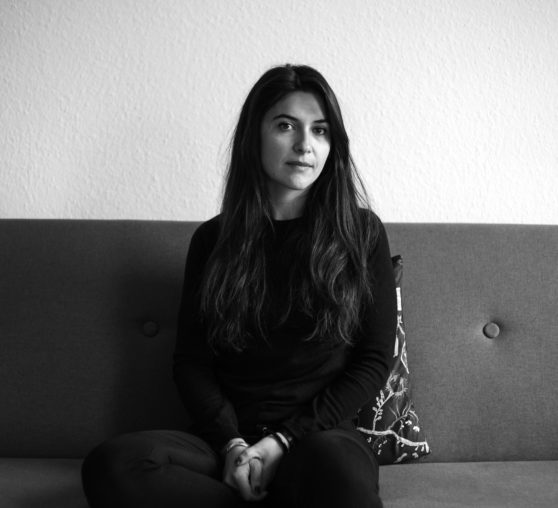 Year