Rashayla Marie Brown
ART & CITIZENSHIP
*1982 in Toledo (USA), lives and works in Chicago (USA)
Residency period : October to December 2021
Artists, scholar.
Granted by the Republic and Canton of Geneva
Artist-scholar Rashayla Marie Brown manages an "undisciplinary" studio practice through photography, performance, writing, installation, and video. A lifelong nomad who has moved 24 times, she began her practice as a poet in London. RMB has presented work internationally at Tate Modern, London; Krabbesholm Højskole, Copenhagen; Turbine Hall, Johannesburg; and in commissions at Bemis Contemporary, Omaha; Museum of Contemporary Art, Chicago; Museum of the African Diaspora, San Francisco; Rhodes College, Memphis; among others. She holds degrees from Northwestern University, the School of the Art Institute of Chicago, and Yale University; and was the first Director of Diversity in the history of the Art Institute of Chicago.
Statement
The film and performance project I propose, Rage to Master, attempts to decolonize the art historical canon and decenter commodity fetishism at the intersections of academia, activism, performance, and film. The project originated when I was invited to perform during Kerry James Marshall's retrospective Mastry at the Museum of Contemporary Art. My question is simple, but vast – "who has the right to be an artist?" The project employs the philosophies behind pre-modern cultures often segregated to geographic sections of museums – the Buddhist, Indigenous, Islamic, and Yoruba – to structure a new epistemology for art that goes beyond Europe's modernity.
The film aspect of the project critiques the desire for biennials to make a "star" or museums to name an artist a "master," which often leads to the exclusion of women of color. The performance aspect of RtM involves the dissemination of information about legal contracts of arts ownership – which are rooted in colonial museums and world fairs – to help artists reclaim more autonomy in a system designed for them to become commodities. It does not propose placing formerly colonized people in competition with or as a footnote to European artists, as is often the case in arts education. Instead, it employs the performances of voiceover acting, legal contracts, pre-modern inspired rituals, and absurdist, Fluxus-style performances to expand decolonization as a collective process of imagination. These will be documented in the film.
Website: www.rmbstudios.com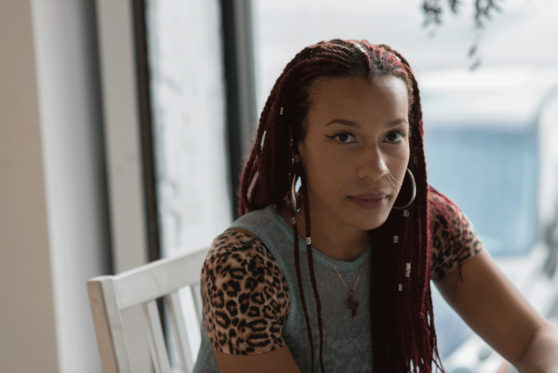 Year :
2021