Rizki Resa Utama
*1982 in Bandung in Indonesia, lives and works Berlin
Residency period: October to December 2017
Artist
Rizki Resa Utama, is a time-based media artist working mostly with moving images, installation, photography, and performance. His artistic researches are focused on the social norms, that are constructed through Inclusions and Exclusions composed by mass media in representing the "Others". In 2006, he completed his Bachelor of Arts in Communication Science, majoring Journalism, at Padjajaran University, Bandung, Indonesia, the same year he co-founded an artist's initiative space, Buton Kultur 21, in Bandung, Indonesia. After moved to Germany in 2008, he received his Diploma in Fine Art in 2013 and completed his Meisterschüler year at the HBK Braunschweig, Germany, in 2014. He received an Honorary Mention Award from the European Media Art Festival (EMAF) 2011 "This is Media Art", Osnabrück and In 2016 he won an Honorary Prize of Sparkasse Leverkusen, "Artist Discover Europe", Forum Leverkusen, DE.
Rizki Resa Utama's works were presented at: Cuxhavener Kunstverein (DE), Daegu Photo Biennale 2016 (KR), Centre for Contemporary Arts, Glasgow (UK)
, Non Berlin (DE), Anthology Film Archives, New York (US), Indonesia Media Arts Festival, National Gallery of Indonesia, Jakarta (ID), Mönchehaus Goslar Museum, Goslar (DE), Villa Romana, Florence (IT), Kreuzberg Pavillon, Berlin (DE), Kestnergesellschaft, Marktkirche, Hannover (DE), Padepokan Lemah Putih & Laboratorium Performance Art Plesungan (ID), Images Festival 2012, Toronto (CA), European Media Art Festival, Osnabrück (DE), Kunstraum Kreuzberg, Berlin (DE), Kasseler DokFest, Kassel (DE), Singapore Biennale 2008 (SG).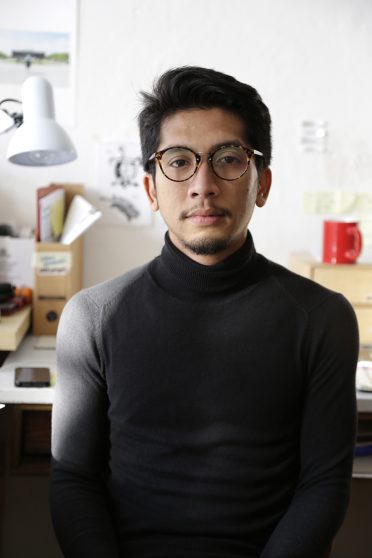 Year :
2017-en