Sanja Latinovic
1983, Serbia, lives and works in Belgrad
Residency period: April until July 2013
Artist, performer
Graduated from the Faculty of Fine Arts in Belgrade, Department of Sculpture. She is interested in performance, photography and video work. Since she is a sculpturer by vocation, she frequently questions the monumental character of the sculptural in her work. By visualising the object/body of the dimension and introducing the fluid substances she disrupts the ambience of the traditional sculptural expression. She is constantly testing the idea of freeing her own creativity and art in the surroundings in which she works.
She is the winner of the first prize as a young promissing artist – MMC Led Art/Art Klinika 2010, Novi Sad. Since 2009 she has been a member of the Third Belgrade association with which she has participated in many joint actions: The Warm Place, Breakfast on the Grass, The Big Dream and others.
Since 2010 she has been cooperating with her colleague Ranko Đanković with whom she has realised two works up to now: Movements: White (2010 in Belgrade) and One Is Not Enough (2012 in Luxembourg).
She has participated in many festivals and exhibitions throught Serbia and Europe.
In september 2013 Sanja will start studying at the hochschule der Künste of Bern.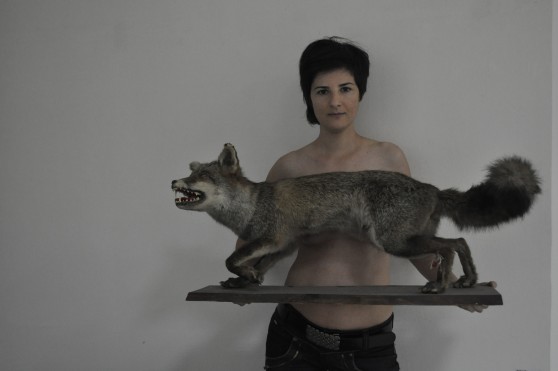 Year :
2013-en