Wu Yandan / nunu kong
*1982, WuXi, lives and works in Shanghai
Residency period: July until September 2016
Choregrapher, Dancer
In collaboration with Pro Helvetia Shanghai
Wu Yandan (artistic name nunu kong) is an independent choreographer, performance artist and producer who graduated from a unique 4-year program (the only comprehensive contemporary dance program ever in China) founded by Yang Mei Qi at the Beijing Dance Academy in 2004. Nunu established her own independent dance project brand nu Dance in 2007 which seeks to shift a common, outdated preoccupation with Chineseness and national culture towards the more honest expression of the human body. With her natural engagement and artistic insight she has produced and performed a great number of vital new creations and productions internationally, presenting Chinese young artists beyond the underground. She was one of the winner of the Dutch Doen Foundation in Young Choreographer Platform in Beijing in 2007 and was supported in 2008 as a theatrical talent from the Shanghai Cultural Development Foundation, she has received the American Gluck Art Research Fund twice in 2011 and 2013. In 2015 nunu has received an ACC (Asian Cultural Council) fellowship for a six month art research practicing plan to explore all diversification of the performing Arts in U.S.
Nunu's past 10 years works ranged from conceptualized performances in art galleries or museum spaces to well-choreographed shows in the theater, as well as experimental films and mixed media art works in collaboration with artists from sound, architecture, digital art and technologies. 
Main purpose of my upcoming residency at EoFA:
The large portion of my work will be research, primarily researching outside the concept of the traditional theater performance with small potent little collaborational projects/performances in a form of performance action or site specific performance along the way, tailored to compliment the environment in which I find myself each time as I walk and talk and think, mining the experiences. 
Nunu's website: http://nunu.we23.org/video.html
Brand nu Dance Website: http://brandnudance.we23.org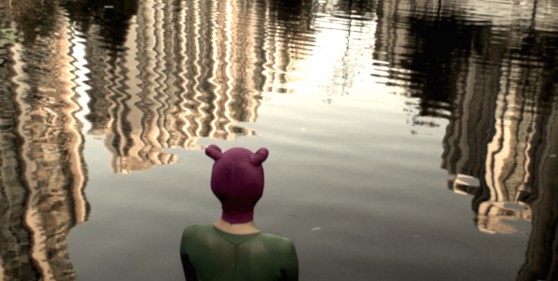 Year :
2016-en