Molly Joyce au Festival Face N | Concert le samedi 1er décembre 2018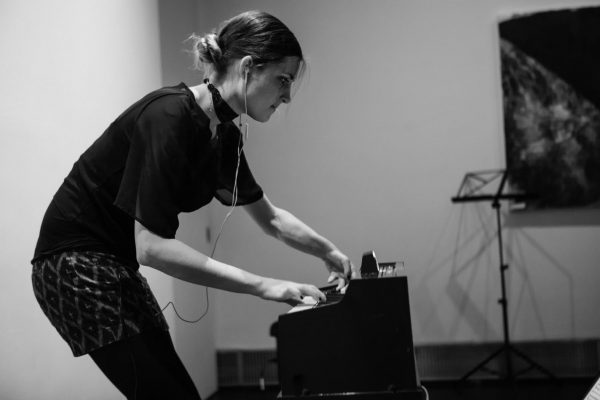 MOLLY JOYCE
Concert  | Samedi 1er décembre à 20h00
@ Festival Face N
Salon d'hiver – Au Vélodrome – 1205 Genève
In the framework of the Festival Face N which takes place from November 29 to December 2, Molly Joyce who is currently in residency at the Embassy of Foreign Artists will perform a set of original musical works written for voice, vintage toy organ, and electronics.
 
---
BREAKING AND ENTERING
Saturday December 1 | 20h00
At the Salon d'hiver (Vélodrome) | Free entry

With the organ and the music she composes for it, Joyce aims to engage and challenge her physically-impaired left hand, an act she hopes will allow for a true «breaking and entering» of her body to a realm beyond ability in and of itself. She believes that this realm will not be concerned with functional or dysfunctional, formed or deformed; but rather all the in-betweens and the possibilities that can emerge from such a source.
Website: www.mollyjoycemusic.com
Full programme: www.festivalfacez.ch
---
This residency is supported by the Republic and Canton of Geneva.
Special thanks: Festival Face Z – festival de musique à têtes chercheuses.