LOST AND FIND
ART & TERRITORY
* 1995 in Corbeil-Essonnes
* 1993 in Clermont-Ferrand
* 1994 in Saint-Maurice.
They all live and work in Paris.
Period of Residence: July to September 2021
Architect-scenographer, HMONP Architect, Architect and town planner / urbanist
Granted by the Republic and Canton of Geneva
Jade APACK is a DE architect (Diplôme d'Etat d'architecte). Her curiosity for body and space relationships gradually led her to intertwine different academic disciplines. Trained initially at the Ecole Nationale Supérieure d'Architecture (ENSA) in Marseille, she continued her studies in Nantes, where she specialized in scenography and at the same time attended classes in Art History. These intersecting interests have brought her to the art of installation, a privileged experimentation practice, creating tensions between material, time and space. By sharing ecologically committed convictions and values, she handles this approach as a way to question the perception of reality, and by extension, to stimulate the awareness of our interactions with our environments.
Estelle ROUSSEL is an HMONP architect (Habilitation de l'Architecte Diplômé d'État à l'exercice de la Maîtrise d'Œuvre en son Nom Propre) who graduated from the Institut National des Sciences Appliquées (INSA) in Strasbourg in 2016. She then worked for two years as a project manager / supervisor. Very concerned by the social and ecological impact of architecture and town planning, in 2020, she chose to specialize in this field thanks to the DPEA (Diplômes propres aux écoles d'architecture) in "Post-Carbon Architecture" training at the Paris-Est School of Architecture, where they disuss these issues critically and systemically. On the occasion of her diploma thesis, she explored the systems of relations between humans and non-humans, our composition of the Western world and the contemporary alternatives that could inspire us to new ways of life and society.
Léa UGUEN received her diploma in Architecture in 2020, at the Ecole Nationale Supérieure d'Architecture (ENSA) in Paris, Val de Seine. She then specialized in Urban Planning, Landscape and Territory issues at ENSA Paris la Villette by following the DSA courses (Diplôme de spécialisation et d'approfondissement) on Territorial Projects. Her past and present experiences question the relationship to territory and the notion of limit, particularly through cross-border territories, but also the way we use our resources. Her activity oscillates between practice and theory, and also involves mediation by awakening the awareness of architecture and the environment among young audiences with the CAUE (Conseil d'architecture, d'urbanisme et de l'environnement) of Paris.
All three work within Lost & Find, a research and action laboratory founded in 2019. This platform for discussions and experimentation brought together eight practicing architects committed to contemporary urban and social issues. They have come together on a clear observation: construction plays a large part in the destruction of our environments and in the scarcity of our shared resources. All have one ethic in common, that is working on a conception practice anchored in its context of intervention, resulting from the material and immaterial resources that inhabit it. Under the symbolic expression "Lost & Find", the collective reflects on what a territory offers, what it lacks, and what it could become in it, by experimenting and joining their tools originally coming from the spatial conception, as well as from their intercultural experiences, and last but not least from participatory territorial management and art.
Statement
The urban renewal project of the PAV (Praille-Acacias-Vernets) in Geneva stands out in the face of the growing real estate pressure, within a complex political context and facing a sceptical welcome from the citizens.
Urban transformation is underway: but what is it made up of, materially?

The city, by its buildings and its public facilities, is largely mineral. Stone is used in many forms, from paving stones to facings of buildings; concrete, itself made up of rubble, sand, cement and water, is omnipresent, although often invisible in the buildings framework and infrastructures. But where do these materials come from? They seem to appear as if by magic to compose our streets and our places of life and work. What are they exactly?
In the very moment when the content of our plates is increasingly scrutinized by the authorities and consumers and by making the concepts of food safety and transparency real social issues, the composition and the origin of our built environments remain largely unknown instead. However, this is a major topic that must be addressed collectively, especially because we know that the construction field is one of the biggest emitters and source of greenhouse gases and waste.
And if the territory was explained as a recipe, what would be the ingredients of its minerality?

We propose through this project to discover the "recipes" of the present and future city of the PAV, and above all to allow them to be seen, understood and questioned.
Which are the ingredients of a residential building, of an office, of a park? What amount is needed? Where do these components come from, what are their impacts here and elsewhere? What happens to them when the meal is over, when we make a clean sweep to then rebuild?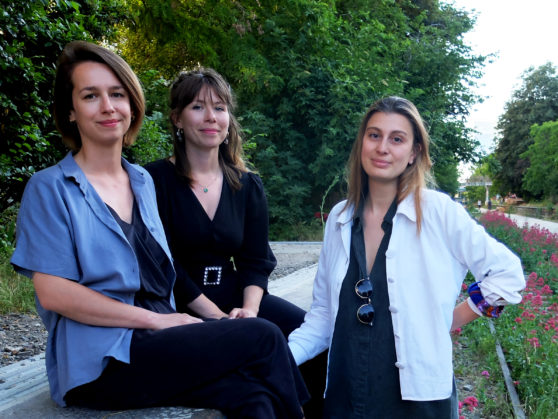 Year