ART & STORIES
*1993 in Lagos (Nigeria), lives and works in Berlin (Germany)
Residency period: October to December 2022
Artist, scholar
Nnenna Onuoha is a Ghanaian-Nigerian researcher, filmmaker, curator and artist based in Berlin, Germany. Her films and videos centre Afrodiasporic voices to explore monumental silences surrounding the histories and afterlives of colonialism across West Africa, Europe and the US, asking: how do we remember, which pasts do we choose to perform and why?  A second strand of her work focuses on archiving Black experience in the present to chronicle how, amidst all this, we practice care and repair for ourselves and each other. Nnenna is currently a doctoral researcher in Anthropology with Critical Media Practice at Harvard University and Global History at the University of Potsdam.
Statement
My proposed project Onwoba is a short, experimental video that explores the images of the Biafran War produced by international humanitarian and media organisations. The war was one of the most heavily documented conflicts and famine disasters of its time, and its portrayal has ultimately transformed how humanitarian media is made decades later. Despite how visible the conflict and its effects were, it has almost completely vanished from public conscience and records particularly in Nigeria.
As a counterpoint to this external, visual experience of the war as it was generated by journalists and international organizations for the wider world, the sound layer of the film will focus on personal experiences, through the intimate recollections of three brothers who were spread across different ends of the conflict. My father S (then 10) who was in hiding in Nigeria, his brother, E (26) who was in Biafra fighting with the army, and their other brother K (28) who was studying in the UK, listening religiously to the radio for news from home. My project will exist at this intersection of sound and image, the personal and the political.
Website: www.nnennaonuoha.com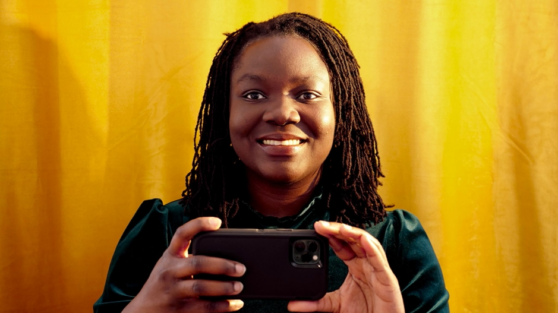 Year :
2022-en