Hazel Meyer
*1979, Ottawa, Canada, lives and works in Toronto
Residency period: October until December 2014
Artist
From the monumental to the modest Hazel Meyer's projects range from large installations, to small woven tags meant for an audience of one. She explores seemingly disparate yet overlapping preoccupations — intestines and athletics, feminism and the absurd, anxiety and textiles — using scale, language, play, repetition, gentle confrontation and ecstatic immersion. She has collaborated with teens, badminton players, composers, her mother, and artists for projects that are devoted to a forever shifting ratio of endurance, transgression, and laughs, as ways of being in one's body and the world. Meyer holds an MFA from OCAD University, Toronto, a BFA from Concordia University, Montréal and coaches junior girls basketball at Queen Victoria Public School. She lives and works in Toronto, Ontario.
Her work has recently been included in Separation Penetrates at Dutch Art Institute (Netherlands), More Than Two (Let It Make Itself), curated by Micah Lexier, PowerPlant, (Toronto), No Theory No Cry at Art Metropole (Toronto), Schlaegermusik with Annesley Black for Zukunftsmusik (Stuttgart), Walls to the Ball at La Centrale (Montréal), All Hands on the Archive: An Audience of Enablers Cannot Fail, with Logan MacDonald at F.A.G. (Toronto), and Muscle Panic at the Cow Palace in Warkworth Ontario.
While in Geneva Hazel will work on a drawing a writing project that explores how we come together, how we sweat together, and how we build the tender, emotional spaces of sport.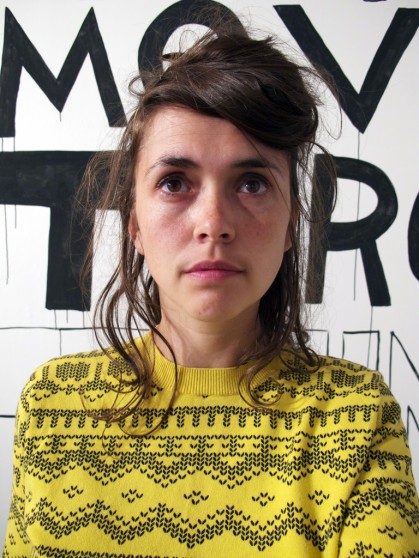 Year :
2014-en