Joshua Chiundiza
* 1984 in Harare (Zimbabwe), lives and work in Harare (Zimbabwe)
Residency period: January to March 2021
In collaboration with Pro Helvetia Johannesburg
Joshua Chiundiza is an Audiovisual artist, Emcee and DJ from Zimbabwe, where he works from his Husikisiki Studio in Harare. Joshua's work explores the sonic, visual, spiritual and social aspects of his Chewa, Shona and Nguni heritage, taking on the form of music/sound recordings and performances, video art and performance art installation. He is also co-founder of The Monkey Nuts, an experimental art collective also based in Harare. As a musician, Joshua has performed alongside renowned artists like De La Soul, Georgia Anne Muldrow, Akala and The Avener. He co-produced on The Monkey Nuts' experimental album 'Boombap Idiophonics', a collaboration with Marseille's legendary underground producer, disc jockey and sound designer DJ Oil from France.The album was released on the famed UK indie label BBE Records (2014). In 2018 he was an artist-in-residence at the Fak'ugesi African Digital Innovation Residency in Johannesburg, producing work, a sound and performance art installation titled 'Bones and Dual Tones', exhibited at the Wits University Point of Order project space, work which was also then selected to be a part of the 'Digital Imaginaries: Africas in Production' exhibition at the ZKM Center of Art and Media in Karlsruhe, Germany (2018/2019).
Statement
Reverence and respect for our elders is common practice across the continent of Africa and is a fundamental value that is taught at a very young age. In Zimbabwean Shona culture for example, an elderly woman or man can be referred to as Amai'(Mother) or Baba (Father) even if there is no family relation. This command, and often times demand for respect, carries itself across board in many instances, particularly in the case of men who hold some position of authority or power. This is something that many a politician has taken advantage of, as in the case of Robert Mugabe*, who had to be forcibly removed from power. And even then the process had to carry an air of respect and dignity, as to characterize his Father of the Nation status. The 'father' and 'child' relationship in the context of Robert Mugabe (Father) and Zimbabwe (Child) is interesting, with its patriarchal stance bringing about the infantilization of an entire nation. It is this power-based relationship that I seek to explore and examine during my residency at Embassy of foreign artists.
*Robert Mugabe was president of Zimbabwe from 1987 to 2017.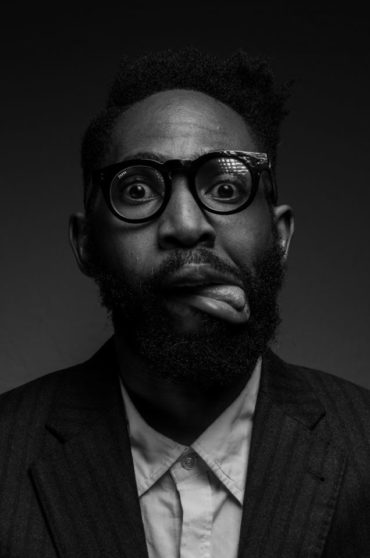 Year :
2020-en