Tara Fatehi
ART & STORIES
* 1987 in Tehran, Iran. Lives in London. Works in London and Tehran.
Residency period: October to December 2021
Artist / Performer / Researcher
Granted by the Republic and Canton of Geneva
Tara Fatehi Irani is a multidisciplinary artist, writer and performance maker working with mistranslated memories and unattended archives. Her work is primarily concerned with the ephemeral interactions between memories, words, bodies and sites. Her practice ranges between yearlong daily projects, site-responsive art, performance, audio-visual installations and writings. From deserted buildings to well-known art centres, her work has appeared at several houses, basements, streets, gyms, theatres, galleries, conferences, journals and other publications.
Tara holds a Bachelor in Theatre (University of Tehran) and a Master in Performance and Creative Research (University of Roehampton, London) and is now writing up her doctoral thesis at Roehampton.
Tara is currently working on Mishandled Archive: a multi-stage project including performance-installations, lectures and a series of 365 micro-performances that disperse material from family archives in public places around the world.
Statement
My proposed project for EoFA is formed around, through and beside the official repository for all records of the United Nations Office at Geneva (UNOG). I am fascinated with events and records that fall outside of this archive due to not having enduring historical and administrative value. I am also interested in the heightened awareness that comes with acts of marking time on a regular basis and how this can be linked to remembering everyday histories.
I have devised a system in which I will regularly select and log items from the UNOG archives as well as personal objects that relate to these archival records prior to the EoFA residency. Through this long term engagement with the United Nation's archives, I will mark the time leading to the residency and make sure my presence at the archives holds residues of the year leading to it. With a view on issues of power, human rights and politics that underline the formation of any archive. I will experiment with creative ways how the UNOG archives can be engaged with, manipulated and disseminated. I will particularly use face-to-face conversations as a tool for disseminating (my version) of the archive but will also experiment manipulation, fabrication and destruction of the material I will be working with.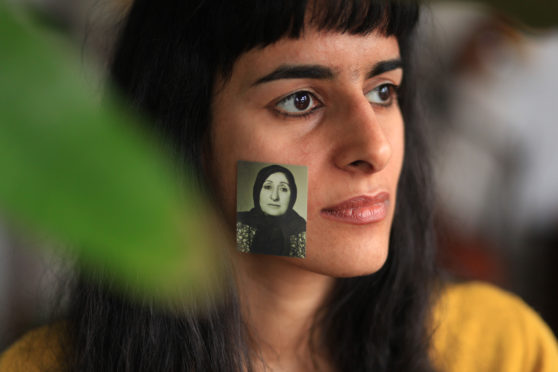 Year :
2021