TATIANA EFRUSSI
ART & STORIES
*1988, lives and works between Moscow and Paris
Artist, architecture historian
En collaboration avec Pro Helvetia Moscou
Tatiana Efrussi works in the variety of media, that range from performance, video, installation to painting, but text and narration remain the basis for her work. Her practice is bound to history narratives and memory, that become are tools for subtle political interventions. Efrussi studied art history at the Moscow State Lomonosov University (RU), video and media art at the Rodchenko School for Photography and Multimedia (RU), fine art at the Ecole Nationale des Beaux-Arts in Paris (FR). She has completed the doctoral program in history of architecture at the Kassel University (GER).
Statement about the project
Alaiza – Алаіза – Aloïse. Extended biography.
" In 2012 I visited the retrospective exhibitions of Aloïse Corbaz in Lausanne. Discovered by chance, this artist impressed me not only with her visual language, but also with her mystic writing and dramatic biography. The core story for the artist's life — and, of course, her illness — is her passionate love to Kaiser Wilhelm II. Having briefly seen him on a parade in Potsdam, Aloise started to compose love letters, and later – represent royal figures and love motives in her drawings. This is a key motive in her legacy.
Trying to understand and situate this longing for power, I imagined the known life-story of Aloïse Corbaz to be just a period in life of a female protagonist, "Aloïse". In the spirit of Virginia Woolf's Orlando, "Aloïse" lived through centuries. Perhaps a 17-th century Polish-Lithuanian princess Anna Alojza Ostrogska was an incarnation of her childhood years. She renounced the throne under the religious pressure – or it was taken from her?
The teenage years of the character must have been filled with revolt and revenge against her family — and monarchy. Belarusian Alaisa Pashkevich was a poet and anarchist who in the of the 19-th century struggled for the independence of her country from the Russian Tzars. This episode could be the next step in this extended biography of Aloise. In this scenario, when Aloise Corbaz sees the Kaiser and his family, she as if realizes that the power was taken from her long ago… and spends the rest of her years as an artist, depicting nostalgic images of her childhood years as a princess. None of these women ever married.
In my practice a research, and an inspiring story, are just the first steps. I will work in Geneva to see which form the project should take. "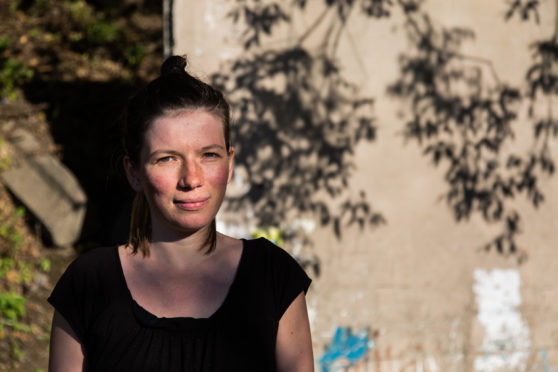 Year :
2021