TROJANS COLLECTIVE
*2019 à Genève, basé à Genève
Residency period : Mach to December 2021
This residency is supported by Arts at CERN, the official arts programme of CERN, the European Laboratory for Particle Physics, Geneva
Trojans Collective is an international design group based in Geneva formed by Jeanne Pasquet, Netillo Rojas, Jessica-Maria Nassif, and Helena Bosch Vidal.
They navigate around three main axes of work: spatial installation, graphic communication, and film. A diverse body of skills that they activate by working collectively. In their practice, they aim to expand the design field through experimentation and research.
Their projects carry both a common understanding of the design field and a shared way of understanding our reality. They are embedded in a generation that questions the systematic instability that has shaped their world.
Statement
"As part of the residency, we propose an investigation through an object-oriented reading of the archives of Cern, with a research question to be validated as well as a research method. The aim is to be able to showcase the process of achieving this goal. Interpreting archives affects and compromises the archive itself. Thus, an unbiased interpretation is merely impossible. However, we believe that if the archives were read and screened by smart objects, the result could reflect another point of view."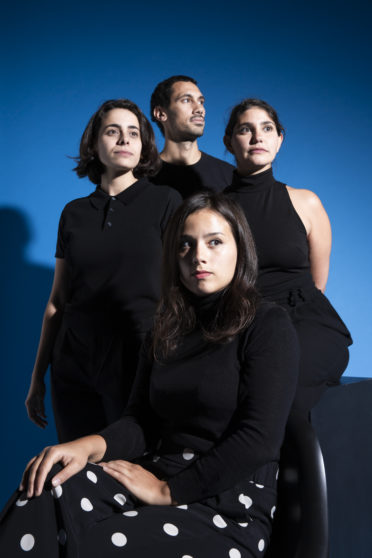 Year