*1982, New Orleans. Lives and works in Berlin.
Residency Period: April to June 2022
In collaboration with the Campus Biotech and the Flux Laboratory
Kathleen Heil is an artist working with languages of the body and the written word, whose multidisciplinary practice encompasses both dance / performance and the writing and translating of poetry and prose. Her work has been performed in Berlin (Performing Arts Festival / K77), Helsinki (museum of impossible forms), New York (Movement Research), and elsewhere; her poems, stories, and translations appear in The New Yorker, The Common, The Threepenny Review, and many other journals. She is the recipient of grants and residencies from, among others, the U.S. National Endowment for the Arts, the Robert Rauschenberg Foundation, Art Omi, and the German Federal Government Commissioner for Culture and the Media.
 My work is grounded in the languages of the moving, writing, and speaking body. As an artist, my practices as a choreographer-dancer-performer and poet-writer-translator do not exist in isolation, even if the connections between them are sometimes mysterious. While in Geneva, in collaboration with the researchers at Campus Biotech, I will ground my research into the connections between movement, poetic language, and translation in a scientific context by investigating how these different modalities are mapped in the brain. The paths generated by EEG readings will chart the direction for the choreographic impulse; conversations with the scientists and research findings will serve as the basis for the text. A performance stemming from this research, "Cartography," will then be staged. I will also share my practice by giving a workshop on the relationship between movement and text.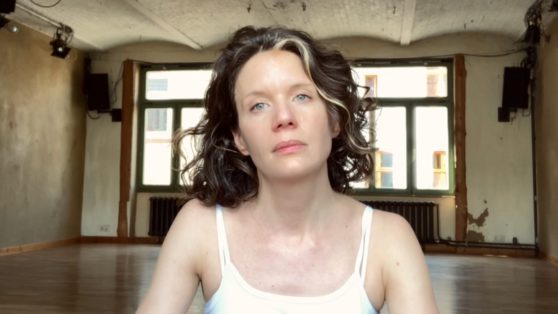 Year