CASSANDRE POIRIER-SIMON & MANON THOMAS-PAVLOWSKY
Residency period: July – September 2022
*1987 Beauvais, lives and works in Geneva.
Cassandre Poirier-Simon founded the digital communication agency Myth_n in 2016, through which she collaborates with museums, teacher-exs, author-exs and cultural institutions. She designs digital creation workshops for all audiences, educational video games around diversity, citizenship and environmental issues, for use in classrooms or museums. Whether as a media designer or artist, she brings narratives and knowledge into hybrid, poetic experiments, between tangible and digital, at the crossroads of different narrative media, be they sound, visual, playable or collaborative. She extends these reflections as a digital cultural mediator at the Municipal Libraries of Geneva, where she organizes exhibitions, workshops and conferences around digital cultures and uses.
*1987 Grenoble, lives and works in Geneva.
Manon Thomas Pavlowsky is an object designer and scenographer. She defends a sensitive approach to design and pays particular attention to the associations of materials and textures, to the harmony of colors, but also to the gestures induced by the devices she designs. She values manual work and the physical experimentation of the material, her creations often bear the trace of the hand of the designer or the craftsman who breathes life into the object. Convinced that design is a way to introduce poetry into everyday life, she conceives objects and spaces as stimulators of the imagination, triggers that allow users to invent their own stories.
PROJECT
The Art and Territory residency is an opportunity to develop a project initiated in 2020 with Cassandre Poirier-Simon, designer and digital cultural mediator: to retranscribe in a subjective way the sensations linked to the architecture of a district of Geneva via the development of construction games. These games, by their simplicity of handling and understanding, allow to involve the public and to trigger discussions on housing and urbanism; the game gathers and frees the word. This third part of the project will confront the PAV, the Praille Acacias Vernets perimeter, on the territories of the cities of Geneva, Carouge and Lancy. Presented by the city of Geneva as "the flagship territory of the urban transformation of the Geneva agglomeration" or even "a new heart of Geneva", it seems relevant to observe it carefully and to question with the users of the district (shopkeepers, inhabitants, passers-by) how they live it daily. 
https://www.mythn.ch
https://manonthomaspavlowsky.ch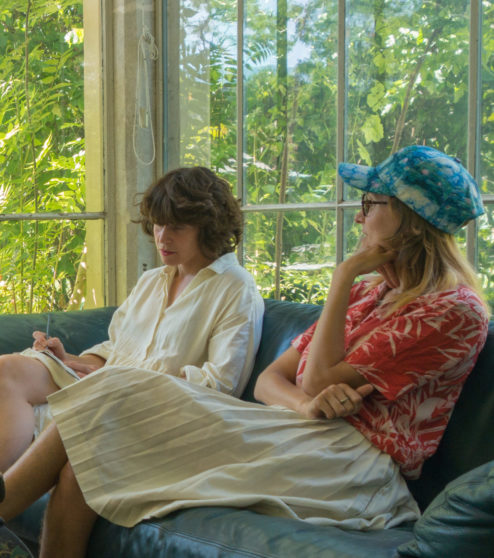 Year :
2022-en
,
Art and territory