JULIE CHOVIN
ART & TERRITORY
*1983, Valence, France. Lives and works in Berlin
Residency Period: July to September 2021
Julie Chovin graduated from the Ecole Supérieur d'Art et de Saint-Etienne in 2006. Winner of the Icar 2008 prize, she exhibited at the RX Gallery in 2009. Julie Chovin is the author of the artist's book "The Place to Be, 220 nightsclubs in Berlin 2013-2020 produced by the Katalogsförderung of the Berlin Senate and published by Vexer Verlag, Berlin/StGallen. 2021. The book is a collection of 220 photographs of Berlin nightclub facades taken in daylight.
Statement
"I'm working with different mediums, mostly drawing, photography, installations and books. I am interested in making works that respond to the tension between assumed notions of 'reality' and the imaginary or fictional ones. I try to understand the construction of these systems, my investigations are an integral part of the work process. The artwork highlights the gap between the objects / subjects we perceive and what we project and imagine from them- drawing out supposed realities and myths, dreams or mental imagery.
My early works explore interests ranging from the individual body to the collective landscape, collecting shapes of power from the urban landscape and architecture via walks.
I experience urban space with my body and capture images that become elements for studio work. I look for my way, I get lost and discover everyday spaces with a preference for open, abandoned or spaces in transition. My landscape photography and drawing reflects social and political ties in a globalized world, an empty landscape functioning as a memory, triggering a common imagination and opening up narrative possibilities.
My works are photographic and physical itineraries, whether imaginary or sketched, spread out across the pages of a book or on the walls of an exhibition space. "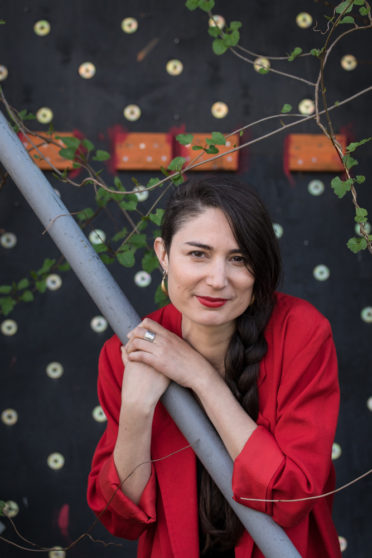 Year :
2021
,
Art and territory