Mohammad Abbasi
*1977 in Shiraz, lives and works in Tehran
Residency period: October to December 2018
Actor, dancer, choreographer, filmmaker and festival director
Granted by the Republic and Canton of Geneva
With the support of Pro Helvetia, Swiss Arts council
A collective residency with Gavin Krastin and Anastasia Proshutinskaya.
Mohammad Abbasi studied theatre in Tehran university. He acted in several productions of Mehr theater group. In 2003 he created his first dance piece "Recall your birthday" . In 2008 He left Iran to study in Centre National de Danse Contemporaine in Angers. In 2010, he founded in Tehran the Invisible Centre of Contemporary Dance, a platform for contemporary dance in Iran, where dance is still not accepted as an official art form. In 2011, he initiated the UNTIMELY dance festival. In the 7 editions so far, he has presented works by dozens of young Iranian dancers and productions from Brussels, Berlin, Amsterdam and Zurich as well. Five of those Iranian works were presented at the 2017 Tanztage Berlin.
He has been as an artist in residence in: Pact Zollverien (Essen/2010),104 (Paris/2010), STUK(Leuven/2013), DOTE (Amsterdam/2013), Raketenstation Hombroich(Dusseldorf/2017),as programmer in: Pasinger Fabrik(Munich/2014), Swiss dance days (Geneva/2017) as jury: in Theater Spektakel (Zurich/2017).
His residency in Geneva will tackles questions mainly related to his career as an Artistic director, curator, teacher and artist in Iran, based on differences and similarities between Iran with all its limitations and special conditions and Switzerland.
– How is the relation between the authority and art in Switzerland and what is the difference between this relation in Iran and Switzerland?
– Dance is a taboo in Iran, this limitation could be considered as a source of inspiration to create artworks that has the potential to make changes in the society, and so what could be source of inspiration to create dance pieces in Switzerland and how it can make changes in the society?
– What are the provocation thresholds in dance for the Swiss society?
– What does "being artistically provocative "mean in Switzerland?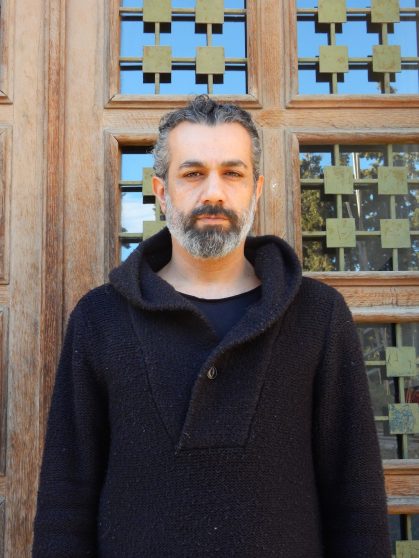 Year :
2018-en