Screening Nnenna Onuoha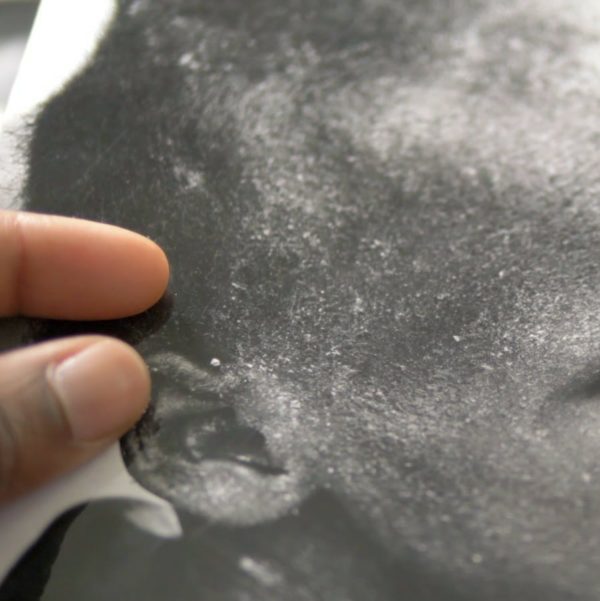 We are pleased to announce the screening dedicated to our latest resident of the year, filmmaker Nenna Onuoha. The artist will present "Baby Picture", a work in progress in which she examines how, for a generation of south-eastern Nigerians, childhood photographs and home videos, though scarce in or entirely absent from family albums, are ubiquitous in humanitarian archives. In conversation with current elders (who were children during the Biafran War), she explores the affordances of these images…
Bar et and foodstrats at 18h00
screening 18h30 
Fonction Cinéma, 
Maison des Arts du Grütli
16, rue du Général Dufour
1204 Genève
3 other short films of the director will be screened :
Rosenfelde (2021, 5min)
In the Schloss Friedrichsfelde–a picturesque, neoclassical pleasure palace in North East Berlin–the ghosts of history begin to make themselves seen. Summoned by a syncretic Afro-Caribbean prayer ceremony, embodied spirits emerge and usher us through the halls of former "Rosenfelde Palace." Sold from Groß Friedrichsburg along the Gold Coast, these ghosts of history fill the Schloss Friedrichsfelde—built in part with the profits from their enslavement.
The A-Team (2021, 17min)
A group of friends reminisce about their Ghanaian high school's exchange trip to Jackson, Mississippi a decade earlier. The more they remember, the uncannier it becomes. Composed of a mix of black and blurry images, the visuals mimic the group's memory blocks and uncertainties, as well as those moments that they struggle to confront from the present day.
Wash Day (2021, 23min)
Three Afrodescendent women living in Berlin go through their wash day routines and rituals. As they care for their hair: choosing products, washing, detangling, braiding, cutting, dyeing etc. they show pictures of old hairstyles and discuss how their relationship to various hairstyles has changed over the years.
Baby Picture (2022, 12min)
With Baby Picture Nnenna Onuoha presents a work in progress made during her residency at Embassy of Foreign Artists in which she examines how, for a generation of south-eastern Nigerians, childhood photographs and home videos, though scarce in or entirely absent from family albums, are ubiquitous in humanitarian archives. In conversation with current elders (who were children during the Biafran War), she explores the affordances of these images: should we censor them, given how they abjectified African children for Western audiences, or are we obliged to show them, to bear witness to a shared suffering that was never really grappled with by the Nigerian government in the aftermath of the conflict?
Artist Bio
Nnenna Onuoha is a Ghanaian-Nigerian researcher and moving image artist based in Berlin. Her research explores monumental silences surrounding the histories and afterlives of colonialism across West Africa, Europe and the United States. At its core, her work asks: How do we remember, which pasts do we choose to perform, and why? Centering Afrodiasporic voices, her practice revolves around processes of collective re-membering: putting the past together limb by limb. A second strand of her work focuses on archiving Black experience in the present to understand how, amidst all of this, we practice care and repair for each other. Nnenna's work has shown at alpha nova & galerie futura, the Brücke-museum, the KW Institute for Contemporary Art and Galerie im Turm. She is currently a doctoral researcher in Media Anthropology at Harvard University, and Global History at the University of Potsdam.